Floor Plans & Pricing
Please wait a moment while our availability loads in real-time.
Leasing Specials
Contact our office today to inquire about any available specials!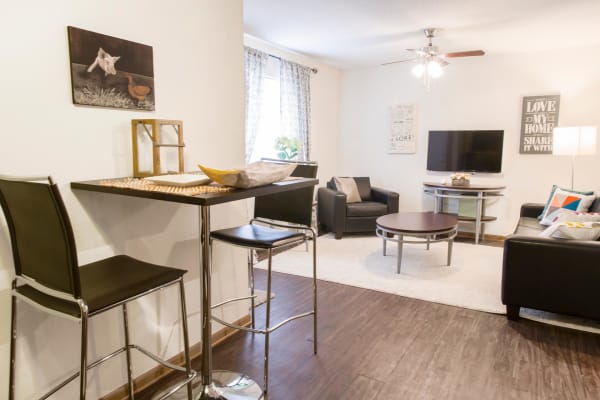 Modern Living in Cedar Rapids
Prairie Reserve boasts a prime location in Kirkwood, not far from downtown Cedar Rapids. In your suburban apartment, hardwood floors and natural light brighten the living area while carpet in the bedrooms offers something soft underfoot. You will enjoy modern essentials like a dishwasher and high-speed internet access, as well as air conditioning to keep you cool in the summer months. You and your pets will love every day at Prairie Reserve.
Come see your new home in person. Get in touch with our friendly staff and schedule a visit to Prairie Reserve today.