Floor Plans & Pricing
Please wait a moment while our availability loads in real-time.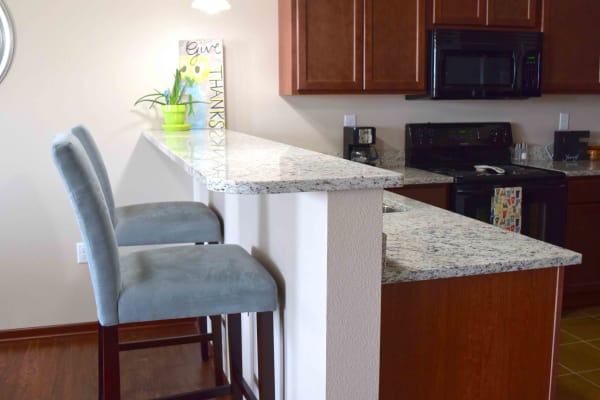 Love Where You Live
Ironwood is located on First Avenue and close to everything Altoona has to offer! Inside your home, you'll find the comfort and peace you need to make the most of each day. No matter which floor plan catches your eye, you'll love the vaulted ceilings and private patio or balcony, which add natural light and an airy feeling to your home. In select units, granite countertops make your kitchen shine while giving you ample space to cook your favorite recipes. 

Come see your favorite floor plan in person. Contact our team and schedule a visit to Ironwood today.